Before a man begins dating with a Russian or Ukrainian woman, he should take some time to study their character and personality.
By learning about their culture and traditions, you will be in a better position to develop a relationship with a single woman from Russia or Ukraine.
Learn about the Russian and Ukrainian Culture and Traditions
Your Future Dating Partner from Russia or Ukraine Will be Charmed
The character and personality traits of Russian women or Ukrainian women are usually quite different from those of women from countries of the West. Moreover, it can be very different depending on whether the woman lives in a big city like Moscow, St. Petersburg, Kiev or Minsk, for example, compared to if she lives in a small town or village.
Life in the big cities of Russia and Ukraine is in many aspects quite similar to what it is in the big cities of Canada and other countries of the West. Women living in these cities are less representative of the image that many of us have the typical Russian woman from the years of the former USSR. They are usually more contemporary and more career-oriented than women living in small towns and rural areas, who are generally recognized for having preserved the traditions and family values.
Nonetheless, no matter where they live, they all have one thing in common: they live in a part of the world where there are about 10 million more women than men. So, hypothetically, there are about as many single women. Of course, not all these single women are at the age of looking for a husband. For those who are looking for a life partner, most of them would love to find one locally but many also decide to increase their chances by broadening their search of a husband to men from abroad. Many men from Canada and other countries are aware of this phenomenon and are traveling to this part of the world every year with the intention of finding a life partner.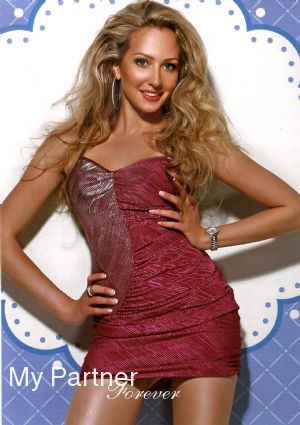 How to be Best Prepared – What to Do and Not to Do
To Develop a Nice Relationship with a Woman from Russia or Ukraine
It is a known fact that Russian women and Ukrainian women generally seek a husband who is older by 5 to 10 years than they are. This age gap grows even bigger when seeking a life partner from abroad. It's most likely a matter of having more stability and financial security because of the uncertainty related to moving to another country. Nevertheless, it is important to be realistic and try to keep an age difference of 15 years or less. A larger age gap can work in the short term, but it can also decrease the chances of survival of the relationship in the mid and long term.


As it should be in any relationship, always communicate in a polite and respectful manner and also don't forget to remain humble. Women from Russia and Ukraine like men who are down to earth and have realistic goals and who are able to take decisions in order to achieve their goals.


One aspect to pay attention to is the fact that Russian women live in the biggest country in the world and they are proud of their heritage. About Ukrainian women, don't forget that they also live in a big country, Ukraine being one of the biggest country in Europe. As we all do at one time or another, Russian women and Ukrainian women can speak negatively about certain aspects of their own country, but it is advised not to elaborate on this subject but rather to focus on positive subjects.


By their culture and traditions, Russian women and Ukrainian women consider their husbands as the leader and head of the family. However, this does not mean that they do not want to be part of decisions or to have a passive role in the couple. Quite the contrary, they want to be involved in decisions and generally speaking, they have a very good judgment. As a Russian proverb says, "the man is the head and the woman is the neck - the head looks as where the neck is willing to turn to.


Do not talk too much about your past relationships, especially not in a negative way. In fact, avoid negative subjects and focus on the positive. Talk about yourself, your passions, your family, your friends, your work and your goals. Make sure she is comfortable to do the same as you must learn as much of herself as well.


Even if you begin feeling something good, do not write her that you are in love with her. Remember that chemistry and love can only be felt when meeting face to face. Telling her that you love before an actual face to face meeting took place could be misinterpreted.


It is generally not a good idea to try impressing your dating partner with your wealth. There are many rich men in Russia and Ukraine. We suggest that you do not spend too much time and energy talking about your beautiful car, your boat, etc. Of course, there is nothing wrong to let her know that are financially comfortable, but above all, remember that they want a man who will love them and respect them, who is faithful and does not have a drinking problem. Here is an interesting article that depicts the difficulty that many Russian women and Ukrainian women have to find a life partner in their own country.


While corresponding by letters, it is highly recommended to not address the issues of intimacy and sexuality. Russian women and Ukrainian women are generally reserved about this, at least at the beginning of a relationship. Why not just let it all happen in a natural way.


Do not attempt to get to the bottom of each topic or learn about all the details of her past. Again: focus on the present and the future. Also, tell her that you are not the type to stay in a virtual relationship forever and that you plan to go meet her in the near future. This will set you apart from other correspondents and should capture and maintain her attention to you. Of course, it is important to respect your word and not make empty promises.


Discuss about how is life in your country and how you plan to take all necessary measures to facilitate her integration to it. Let her know that you have already inquired about available resources so that she could take language courses, if necessary, and about other resources that will help her feel at home and facilitate all aspects of her integration into your country.


Of course, the above suggestions are simply personal advice from a man who found his wife through an online dating site. These tips can be good for some people and not for others. Everyone has their way of doing things and the important thing is simply to achieve our goals. However, if you follow these suggestions, at least in a general way, you may increase your chances of achieving your goal to find a charming Russian or Ukrainian wife.