About Dating with Women from Russia or Ukraine
Why are so Many Men Attracted to Russian and Ukrainian Women?
MyPartnerForever is an online dating and matchmaking site that specializes in bringing together single women from Belarus, Russia and Ukraine with single men from all regions of the world. To provide our clients quality services and a good opportunity to find a life partner, we work with carefully selected marriage agencies that are helping single women from Belarus, Latvia, Moldova, Russia and Ukraine to find a husband from abroad.
Why are so many men from all over the world traveling to these eastern European countries to find their soul mate? We believe that for the majority of men, the main reason is to find a woman who is attractive, well-educated and family oriented.
Why are These Women with their Local Marriage Agency?
Why not Simply use Regular Dating Sites?
There are many reasons explaining why so many Russian and Ukrainian single women are using their local marriage agency to find a husband and here below are what we believe are the main ones :
Most people in Russia and Ukraine learnt some English at school as a secondary language – both in elementary and high school as it is mandatory. After that, it depends on what they are studying, which colleges and universities they attend. If it happens that they did not get a chance to practice what they learnt at school, of course, most of it is somewhat lost. However, English is not a difficult language to learn and given the chance, they usually pick it up quite fast and what they learnt earlier in their school years resurface. That being said, it is a fact that most Russian and Ukrainian women on our site don't know enough English to keep a conversation, read or write by themselves. They need the help of someone who knows English and our marriage agency help them.


Although they all have mobile phones and other devices, roaming remains expensive. Access to internet is more and more available but still, it can be expensive to have high speed at home, especially for a single woman who has only one income. Again, the marriage agency help them with access to computers and internet.


Talking of salaries, let's not forget that although many goods and services are almost as expensive as in the West, salaries are usually quite less. So again, a single woman has to be very careful with money and needs to have a strict budget.


About using free dating sites, it can work for them to find someone locally, just as singles do all over the world. But it is very difficult for them to find someone locally, with or without using dating sites. When using free dating sites to find someone from abroad, it usually does not bring the results. So, again their marriage agency help as they put them in contact with serious men who know that once they travel to Russia or Ukraine to meet the woman they are corresponding with, she will be present at the meeting.
What Kind of Dating Sites are Best to Meet Russian Women?
What are their Features and what to Look For?
As explained, there are the very popular free dating sites that are great for local dating but we recommend to not use them for international dating, particularly for Russian women dating. For dating with women in Belarus, Russia and Ukraine, there are sites that specialise exactly in this. Some sites work in a similar way as free dating sites in the sense that women do not necessarily need to meet anyone in person to validate their identity when creating their profile. Other sites work as a "pay per us basis" where men pay for the services as they use them.
The main feature about free dating sites is that members can communicate freely. As mentioned, this can be great for local dating but not so good for international dating. Even if the woman is real, there are usually 10 to 100 times more men than women on these sites and since men can write for free …guess what happens? Men typically write a few letters to begin with, usually to the best looking girls, then without success, they write dozens of letters still to the best looking ones, still without success, they then write again and again and repeating to the same girls. Anyways, the nice looking girls get so many letters that your letter will most likely never be answered. That is the way it is. If you don't believe this, simply try it.


Regarding pay per use sites, sure they can be expensive. They are not popular for local dating and there is really no use for them for this purpose. Unless you believe that a 250 question form will match you. Their main feature is that the good ones offer to get in touch with women who have proven their identity with official ID documents. Sure, this may not prove that the lady exists if you don't believe that she is real to begin with. But, what can such a site offer more? Well, on our site, you can invite the lady to meet you on Skype, one on one, just between you and her. That being said, once you decided to give such sites a try and met someone who you feel is genuine by letters, met her on Skype and if all is good, plan to meet in person in the near future. We certainly are one of these sites that can really help you meet that woman who you've been looking for.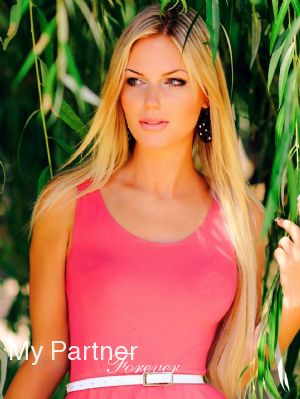 I, Alain the owner of this site as you can see on our homepage) wrote this page and will share a bit of my personal experience that brought me here. Been married, separated, divorced as many of us are; some statistics say about 50-50. So, I was not feeling too much odd about it. The main thing is that we had a common child and we both separately and commonly took good care of him. Then the next thing was to find a woman who I would not just be happy to live with but who I could not live without. As most of us do, I first relied on faith and after a couple years, I was still single. I then tried free dating sites to find someone locally and after a few years, I was still single. I then tried a site that offered to meet single Russian women and single Ukrainian women. Within a few months, I developed a nice relationship per exchanging letters and meeting on Skype. Next thing, I traveled to meet in person and within 6 months we were married.
As any dating site or matchmaking service, we cannot guarantee happiness and love to anyone but we can certainly provide a very good opportunity to any man who is serious and sincere to find a charming Russian or Ukrainian wife.